Verbouw
September 15, 2017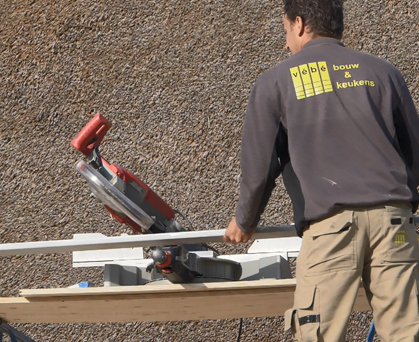 Op het gebied van verbouw zijn de mogelijkheden onbegrensd; eigenlijk is alles mogelijk.
Een lang gekoesterde wens gaat in vervulling: u kunt uw eigen bedrijf starten. Maar, een eigen bedrijf vraagt ruimte, en het liefst zo dicht mogelijk bij huis. Gelukkig beschikt u over voldoende (bouw)grond, zodat uitbouw van uw eigen woning ook een mogelijkheid is.
Een andere optie is het beter benutten van uw zolderruimte. Door het simpelweg plaatsen van één of meerdere Velux-dakramen of het aanbrengen van een flinke dakkapel, verkrijgt u vaak een aanzienlijke vergroting van de werkbare ruimte.
Achter in de tuin staat nog een krakkemikkig schuurtje dat z'n dienst gedaan heeft. Het mag plat. U maakt zich echter grote zorgen over het asbest dak. Vébé Bouw verzorgt voor u het gehele traject, van afbraak tot afvoer naar de AVRI in Geldermalsen.
TERUG NAAR HET OVERZICHT